JOIN OUR TEAM
As one of the largest marine dealers and full-service marine service centers in the southeast, Custom Marine is seeking talented individuals to join our team.
Locally owned and operated since 1971, we offer great opportunity for motivated individuals.
We have experienced exponential growth over the past few years, and because of this growth, we can offer opportunities for skilled, motivated, honest team members to share in our success. We wouldn't have this growth if we didn't employ the very best in the marine industry!
We offer ample opportunities for advancement for the right candidate, as well as health insurance, simple IRA, and sick/vacation time.
Please browse the open positions below, and to apply, click the button below and fill out our online application.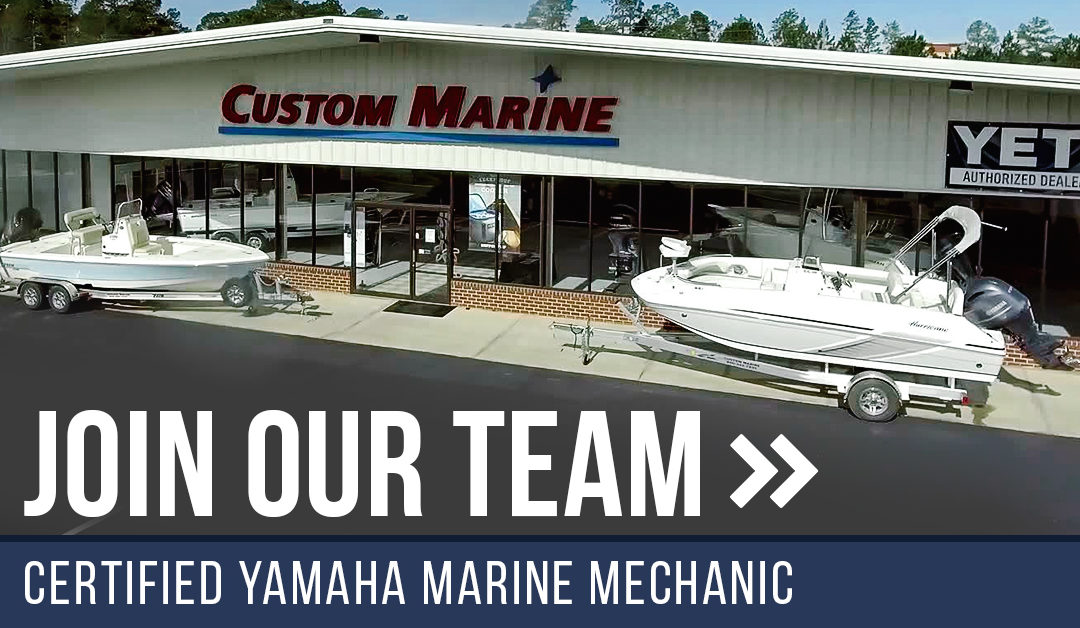 Job Details Full-time $30 - $40 an hour Benefits Health insurance Employee discount Paid time off Qualifications Driver's License Communication skills Rigging Automotive diagnostics High school diploma or GED Full Job Description Job Description: Certified Yamaha...