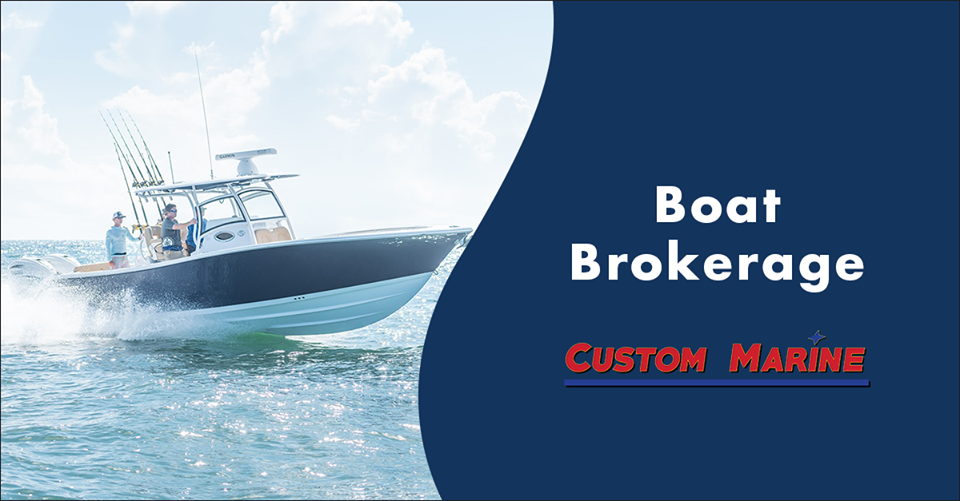 Custom Marine Brokerage Program
We will proudly and responsibly handle the brokerage of your boat in a professional manner and always ensure the transaction is performed accurately.

 

This keeps you from having to take up valuable time and energy needed to:

Prepare your boat for sale

Advertise online and field email and phone inquiries and questions

Demonstrate your boat to interested strangers

Haggle and negotiate price

Assist interested party with arranging method of payment

Deal with lien holders for payoffs and pre-approvals

Process the required sales process paperwork

Boat Orientation

Final delivery

What you should know:
All brokered boats must be fully inspected and tested prior to our listing
Boat owner will be responsible for an initial one-time fee of $459 to cover:

Mechanical inspection and appraisal

Testing of your boat

Advertising/Marketing

Initial basic cleaning, interim cleaning(s) and final delivery detail

Any repairs required to get the boat into a satisfactory mechanical condition will be reviewed with boat owner for authorization prior to making those repairs. We will not accept a boat which is deemed to be unsafe, is in disrepair or has been neglected of its general and preventative maintenance.

We will consider any boat:

15 model years old OR newer that can be offered and listed at a fair market value

Represented by a mutually agreed upon and signed broker agreement.

 
Brokerage Fee:
10% of Selling Price Payable at time of Funding
Get Started
Click the button below to access our online boat appraisal form. You can either fill out the Boat Appraisal form online, or click the Boat Appraisal button to download the PDF form to print and fill out. If you have any questions, please give us a call. (912)681-7777.