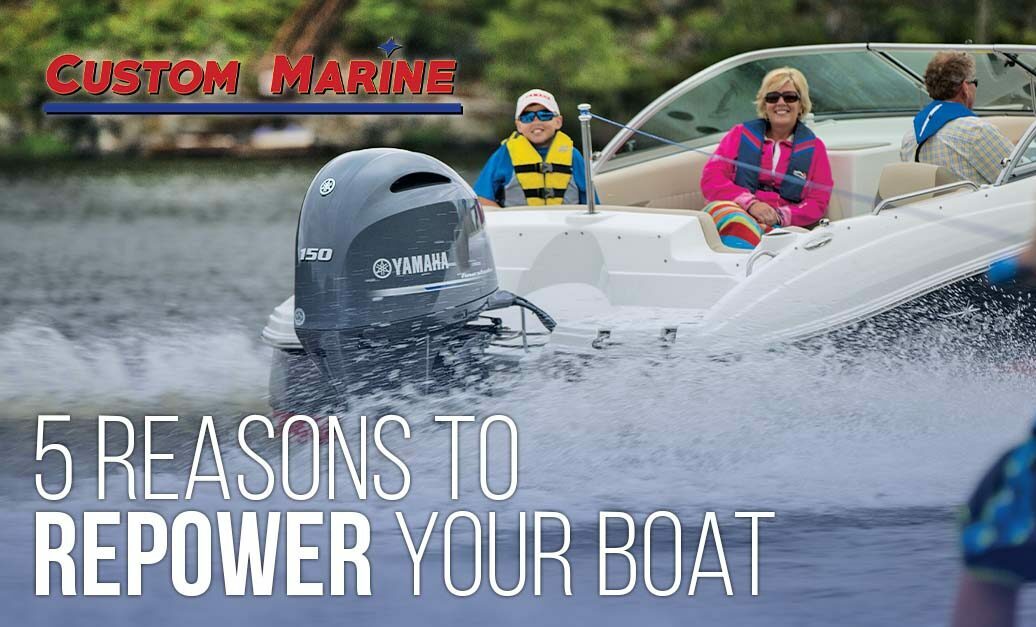 Your boat's hull may be able to last years without showing any signs of wear, but the same is not always true for your engines. Thankfully, this does not mean you have to buy a new boat every time your engines start slowing down, it may just be time to repower your boat. After all, if you like the design and layout of your current boat, you wouldn't want to change to a new one if you could simply switch out the engine, right? Whether you have a double or single engine boat, you can easily upgrade your power source by repowering your boat instead of replacing the whole thing.
So, if you're a boat owner whose boat's hull is still looking brand-new, but your engines aren't performing as they should be, it may be time to repower your boat.
Why Repower Your Boat?
There are endless reasons you may want to repower your boat rather than replace it, but here we will explore the five most common reasons.
1. Serviceability
For one reason or another, the simple truth is that many authorized dealers will not service motors more than a decade old. This is typically because technicians are not familiar with the motors, and they can be more challenging to service because of this. Another reason why many authorized dealers will not service older motors is that old parts are much harder to source. After all, they are typically no longer manufactured. So, if you repower your boat and update your engine, it can be a great way to ensure that you can receive repairs and other services as needed.
2. Increased Horsepower
As engines age, their components wear down, and they typically are no longer capable of the same level of horsepower or fuel efficiency as they were when they were new. Because of this, getting a new engine for your boat can not only boost the amount of power you can get from your boat but also increase your fuel economy as well. 
3. More Economical
New boats are expensive. Repowering your boat can be a more economical choice due to the cost to repower is substantially less expensive than an entirely new boat. So, if you intend to keep your current boat for years to come, you're better off repowering your boat than getting a new one. Even if you are getting some new technology — like controls and instruments — for your boat, utilizing the hull of your current boat can save you some money.
4. New Boat Feel
If you're looking for that "new boat" feel but can't afford to get an entirely new boat or are sentimental about your current boat, deciding to repower your boat is an excellent option. Repowering allows you to liven up your current boat and replace its less-than-ideal engine with a newer one. This means you can get the feeling of a brand-new boat without breaking the bank or getting rid of your current boat.
5. Updated Technology
Technology is always improving, and repowering your boat allows you to introduce some of the most advanced technologies into your current boat. This means that you can get the benefits of new technology without having to buy an entirely new boat that comes with it. This also offers you a unique opportunity to customize your boat and prioritize the pieces of technology that are the most important for you.
Let Custom Marine Repower Your Boat this Spring
Maybe you're looking to repower a boat that's been in the family for years, or perhaps you simply love the design of your current boat and don't want to buy a whole new one. Whatever the reason, repowering is an excellent way to get your boat ready for the next boating season. If you are not sure which type of outboard engine to get for your boat, have questions about the repowering process, or need help finding the right solution for your boat, contact Custom Marine today for your repower project!