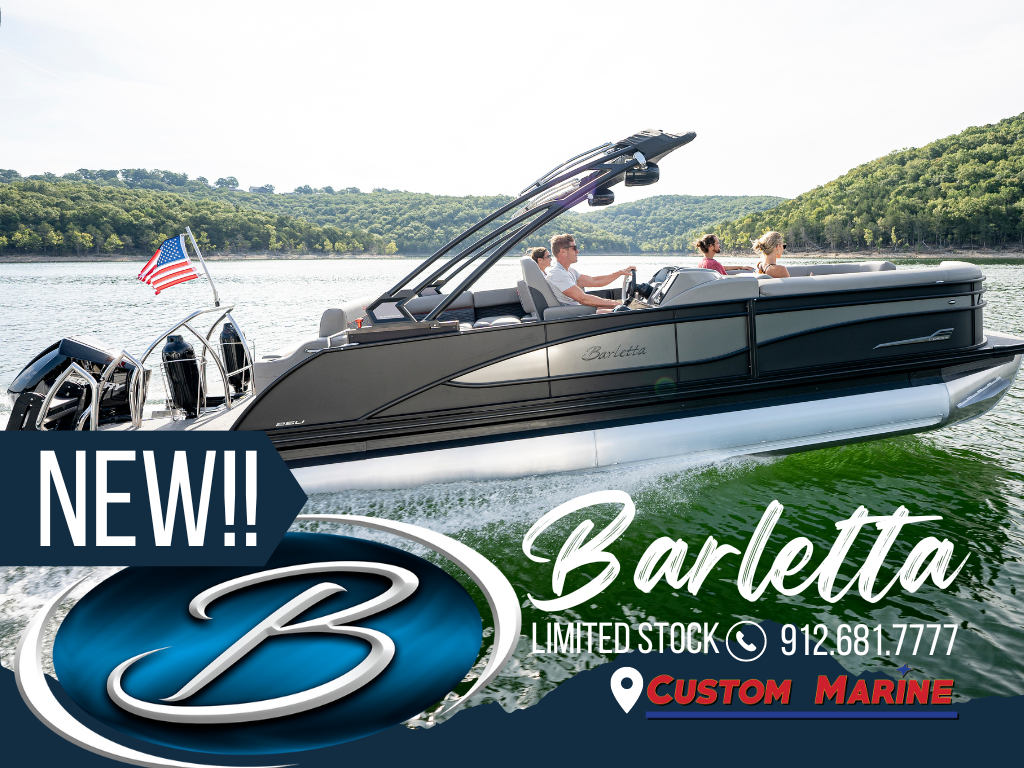 STATESBORO, Ga., June 20, 2023 – As your leading local boat dealer, we are excited to announce the addition of Barletta Boats to our inventory. Customers can now experience exceptional craftsmanship and innovative design from this full line of luxury pontoon and tritoon boats on our lot.
Barletta is renowned for crafting the smoothest, quietest, and strongest pontoon build in the industry at each price point. These vessels are designed to be the smoothest-performing ride on the water. Key design features include the Barletta VIP System or Barletta Vibration Isolation Pad System, extra heavy-duty frame construction, longer-than-average risers, and their attention aimed at our furry canine friends with inclusion of an integrated watering bowl and doggiedockview on all of their models.
"We are thrilled to partner with Barletta Boats and provide our valued customers with their outstanding line of watercraft," said Jonathan King, Representative at Custom Marine. "We believe that Barletta Pontoon Boats business goals align with the same goal we've had since inception – to be the best in the industry."
At Custom Marine, we prioritize offering boat brands that provide an exceptional experience to your family out on the water.
With the addition of Barletta Pontoon Boats and our goal to surpass customer service expectations, we further strengthen our position as the premier destination for Southeast boaters.
Conveniently located near Savannah, GA, our 5-acre dealership has been proudly serving boaters in the region and beyond since 1971. Choose Custom Marine, and receive the assistance and trust you need to buy your next boat with confidence. Elevate your boating experience with Custom Marine today.